Is blood or bot the way to excellent customer service?
Gez Couch – 28th October 2016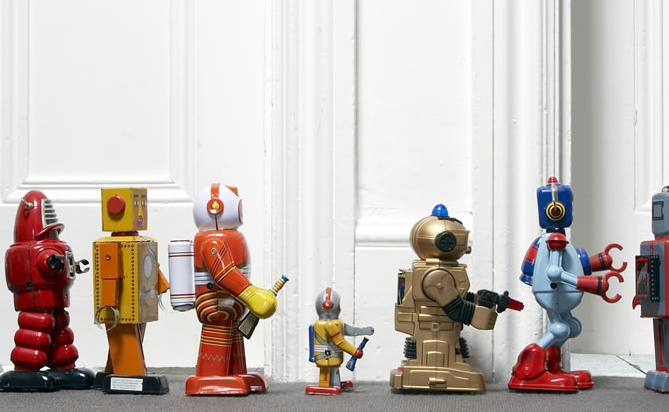 Modern service: automatically good?
The service industry is the largest growing work sector in the world. Industry and manufacturing are no longer the backbone of our economic prosperity. We have focussed our endeavours on developing the service sector to meet the demand of the modern consumer.
Yes, it's true that customers, more and more, expect an instant response. Issues can escalate in an instant on social media. An instant response that supports your company image may well seem like a dream come true. Customers are responded to as you rest or focus on other issues. Who wouldn't want to take advantage of such a low-cost solution? The living wage alone is expected to cost an extra £1bn a year to British business. But can a chatbot go the extra mile? How fast can you get before destroying the human element of customer service?
Customers thrive on the human element of customer service. It is what provides an exceptional experience. Companies are relying on automated messages. Contact centres are using option based, scripted recordings to provide solutions. And customers feel uncared for and in the dark when it comes to issue resolution.
Here at Norango, we have lost count of the times callers ask us if we are real. They are pleased and surprised that we are not the answerphone they were expecting. Once, in a web chat, the chatter was so used to talking with a robot that it took several attempts to convince them that I am a person. In the end, I told them that when I pinch me, it hurts, so I must be real! We laughed together and they went away happy.
With us, your customers can speak with a human being that will respond to them as a person. Our agents will guide them through your troubleshooting procedures. They are aware of any issues that might be affecting your business. They will resolve critical issues with no need for escalation. Your enterprise can be serving your customers and increasing your revenue, 24 hours a day, 7 days a week. Flexible support is available for your business from less than 10p per hour. We have a solution that will meet your needs and suit your pocket. Customer satisfaction via chatbot is a dream. Wake up to Norango.