Outsource your Helpdesk Service
With Norango as your customer support partner you will be able to extend your hours of cover, focus on high priority activities and deliver outstanding customer service for a few pence an hour.
Our Virtual Receptionists, Your Helpdesk
Our scalable and flexible help desk solutions provide invisible, quality front-of-house representation whilst giving you access to a full service, multi-channel customer service infrastructure with no capital investment. What is more, our team of experienced customer service champions will be at your disposal 24 hours a day, greeting and treating your clients with the utmost professionalism.
Norango Gives You Control
Norango's inbound services allow you to build and control your specific phone script, add or edit FAQ's and even create on-call technician rotas from any web browser or mobile device. Norango are able to pre-qualify and filter incidents directing customers to duty technicians or troubleshoot issues in order to deliver the all important first contact resolution.
Call today 0800 018 2838
The answer is yes, now what's the question?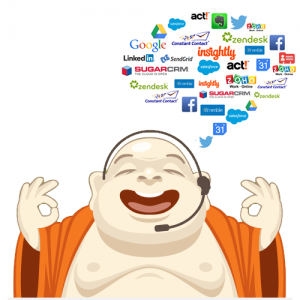 Seamlessly Integrated Into Your Business.
Low employment, management and occupancy costs.

Greater productivity and use of technician time.

Happier customers and better web reviews.

Win more/bigger customers by delivering 24 hour support.
Full 24 hour, 365 service.

Zapier integration.

Dedicated agent option.

Web chat, telephone or email.

Online FAQ builder tool.

First call resolution SLAs.

Full transaction reporting.
Online callflow designer.

Online rota management.

Customer follow-up.

Call until answered.

Multi-level support.

Calls transferred/conferenced.

Call monitoring and recording.
"Symbox® are global providers of Business Process & Workflow Management software, solutions and managed services to the Communications, Broadcast & Media Industries. The Symbox® BPMS platform and portfolio of solutions, are available on premise/on demand or as a managed service and help automate, manage and optimize customer, financial, operational and IT based processes, in order to increase revenue, reduce churn, minimize cost and maximize productivity.

What has been great about this project is that we don't have to immediately take every call. Instead we can filter the calls, allowing us to focus on the most important calls first. Norango has provided the service we'd expect from a call answering service. Norango's staff members are both professional and polite. We would recommend Norango to other businesses as "It does what it says on the tin" they provide a service which we need. If a company were to be sitting on the fence about whether to work with Norango or not I'd tell them that they have probably got more important things to be worried about and to just get on with it thereby giving themselves more time to focus on their more important business issues."
We are proud to represent these fine brands