Norango people love what they do

We take our talent from a worldwide pool of highly qualified, virtual assistants that possess English as their native language. This means that your business is represented by articulate and intelligent individuals who enjoy their work. We have 20 years of experience in handling calls for companies just like yours and are pioneers in the provision of Cloud Contact Centre Services so, unlike "old fashioned"  physical call centres, we (or our customers) don't suffer from such issues as high staff turnover and the quality problems faced by being restricted to a small, local and generally static employment catchment.

In fact, we are proud to say that most of the team has been with us for a number of years and know our clients inside out. The people who are answering your calls are happy and enjoy representing you. We make sure the best people are representing your brand, no matter what time of day. All you need to do is relax, knowing your company is in safe hands.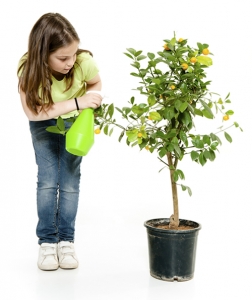 Often educated to degree level many of our fast growing network of virtual assistants are skilled administrators, translators, marketeers and business owners; so rest assured you will receive sensible, legible information, presented to you in the format you require. We encourage all of our passionate and dedicated people to use their skills and go the extra mile for our clients, making sure the customer experience is the highest possible.
By removing the daily commute we can offer all of our team complete flexibility when choosing their hours. This means that no one gets burnt out or has to work at a time that conflicts with a prior engagement or other commitment. The result is that you will always be represented by someone who has chosen to work with Norango and will enjoy working for you. We have never had to rely on limited candidate lists or been faced with agents who have no desire to do their job. In fact we have discovered quite the opposite. By allowing people to choose when they work a strong sense of belonging and personal accountability has developed. Our current clients know how well we do this. Wouldn't you like to find out?
Informed staff informing your customers.
Knowing about you is what we do best. All of our team subscribe to an interactive learning area which includes procedure manuals and detailed quizzes on our clients. Our peer led training methods include a mixture of traditional and modern techniques to ensure your business is represented in the best possible way. Our intelligent enquiry methods and comprehensive soft skills training will not only boost your current service, they will also help improve your profile and brand position. With a talented team handling your inbound or outbound business needs you will see an improvement in those all important statistics.
Not only do we retain our staff, we also retain our clients. And the list speaks for itself.
Call 0800 018 2838 and start today.
Full 24 hour, 365 service.

Zapier integration.

Measured response.

Dedicated agent option.

Fully qualified leads.
Online callflow designer.

Scale up or down with demand.

Customer follow-up.

Calls transferred/conferenced.

Call monitoring and recording.
'What was fantastic initially about Norango was that they were extremely flexible with their terms so we were not tied into any nasty contract. We were also given a free trial period which was great as we did not have any idea of the amount of calls they'd be taking for us. We have been extremely happy with the service ever since… They have done exactly what it says on the tin. They are highly competitive within their market and we would definitely recommend them to other businesses.'