Shopping Cart Abandonment
The widespread use of Smartphones and Tablets has contributed towards an explosion of on-line shopping activity. With this a record number of shoppers are failing to go on to complete a purchase. In fact, according to Business Insider UK, the number of abandoned shopping carts in 2013 was as high as 74% costing millions in lost sales!
Norango delivers a number of solutions that are guaranteed to minimise lost sales and increase your bottom line. By using Norango's fully managed web-chat facility, combined with an order "hotline", you can ensure your customer's last minute questions are answered within seconds, at the very time they are ready to buy. Your website functions 24 hours a day, and with Norango so will your sales support.
Why Do Customers Abandon Their Carts?
"Does that come in green?" "How wide is it?" "How long will it take to arrive?" All quickly answered by our fully trained, inbound services specialists before your customers change their mind and move on to a competitor's website.
Reassurance, Reassurance, Reassurance!
With a perceived threat of cyber-crime, many potential customers worry about entering their card details online. What is more, many consumers will not make a purchase from a website that does not display a contact number. Our receptionists will not only reassure website visitors, they will turn enquiries into sales by taking payments and processing orders through your very own portal.
Norango Gives You Control
With Norango you can reduce lost sales immediately. Our services are simple to set up and provides a massive and fast return on investment. In fact, we are so sure that this service will be invaluable to you, we will give you a 30 day evaluation, with no obligation or commitment.
Why not call 0800 018 2838?
The answer is yes, now what's the question?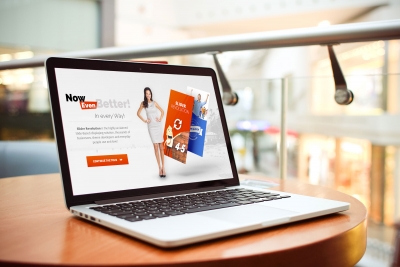 Seamlessly Integrated Into Your Business.
Low employment, management and occupancy costs.

Greater productivity and use of technician time.

Happier customers and better web reviews.

Win more/bigger customers by delivering 24 hour support.
Full 24 hour, 365 service.

Zapier integration.

Dedicated agent option.

Web chat, telephone or email.

Online FAQ builder tool.

First call resolution SLAs.

Full transaction reporting.
Online callflow designer.

Online rota management.

Customer follow-up.

Call until answered.

Multi-level support.

Calls transferred/conferenced.

Call monitoring and recording.
"Symbox® are global providers of Business Process & Workflow Management software, solutions and managed services to the Communications, Broadcast & Media Industries. The Symbox® BPMS platform and portfolio of solutions, are available on premise/on demand or as a managed service and help automate, manage and optimize customer, financial, operational and IT based processes, in order to increase revenue, reduce churn, minimize cost and maximize productivity.

What has been great about this project is that we don't have to immediately take every call. Instead we can filter the calls, allowing us to focus on the most important calls first. Norango has provided the service we'd expect from a call answering service. Norango's staff members are both professional and polite. We would recommend Norango to other businesses as "It does what it says on the tin" they provide a service which we need. If a company were to be sitting on the fence about whether to work with Norango or not I'd tell them that they have probably got more important things to be worried about and to just get on with it thereby giving themselves more time to focus on their more important business issues."
We are proud to represent these fine brands