Outsourced Telemarketing
No business wants to stagnate while competitors progress and steal market share. In the current climate tapping into new markets is all important and
Norango
 can help you promote your business through a targeted telemarketing campaign. We will work with you to develop your USP's, build your brand image, and ultimately increase your sales.
Our Team Providing Professional Telemarketing
All of Norango's outbound services integrate with 100's of applications; meaning we can create a new lead in Salesforce, a new recipient in Mailchimp, send a LinkedIn invitation or create a new case in Zendesk saving you time and keeping you organised.
Your dedicated receptionist team will filter unwanted calls, build relationships with regular contacts and become conversant with your products and services to ensure that they represent your company professionally and authentically.
Norango will market your business, to your specifications
Our trained team will inform and advise, raising awareness of who you are and what you can offer, building brand confidence as we go. Our outbound team of telemarketing champions have years of experience in the field and we use proven methods to get results. By delivering consistent results for our clients, we have seen their businesses expand and flourish. With our cost effective telemarketing services at your disposal you will be left wondering why you waited so long before choosing Norango.
No recorded messages, no hard sell.
Our tailored campaign strategies are a welcome relief from the mechanical, unintelligent calls that bombard people on a daily basis. Too often we are faced with having conversations with recorded messages or uninspired staff with little, or no product knowledge. With Norango you will be provided with a team of intelligent individuals who are highly trained and skilled in their field.
Start Your Campaign Today
Developing a telemarketing campaign can be a daunting task. We have years of experience in creating target led strategies that get results. We offer completely flexible, cost effective, tailor made solutions for businesses just like yours.
Call 0800 018 2838 and speak with one of our experts today.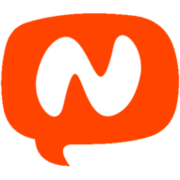 Did you know?
Our receptionists are experienced in working with platforms such as Zendesk and Salesforce. By raising tickets/ incidents directly into your systems, we save time and reduce the chance of errors and duplication.
Take your business to the next level.
Call 0800 018 2838 Today.
"Coachhire.com are the first truly global group transport provider, with over 15,000 chauffeured coaches and minibuses in more than 50 countries.

As a global transport supplier with drivers operating a 24 hour service it is crucial to our business that customers and drivers alike have access to our support teams and journey management system around the clock.

Norango provide us with intelligent support, their staff confidently and securely access our systems liaise between our clients, supplier and personnel in an efficient manner but without losing the personal touch."
Environmentally Sustainable
Norango puts the environment in the forefront of all of it's activity, operating a truly paperless cloud based contact centre with the lowest carbon footprint of any service of its kind. We believe our service to be a world leader in the provision of sustainable, Eco-friendly and responsible business communications services.
Our network of virtual receptionists work from home without the need for car or train journeys and we don't operate from aircraft hanger sized premises with all of the associated damaging carbon emissions that heating, lighting, cooling and powering a building of such dimensions creates.
Believe it or not one of our competitors flies people to New Zealand (over 11,500 miles) to cover the night shift, with one return trip alone creating 10 times Norango's total annual CO2 emission!
We are proud that our enthusiastic and committed team have no issue with rotating shifts, and that you won't be paying for their holidays either.
Choosing or switching to Norango will undoubtedly lower your organisation's impact on the environment!