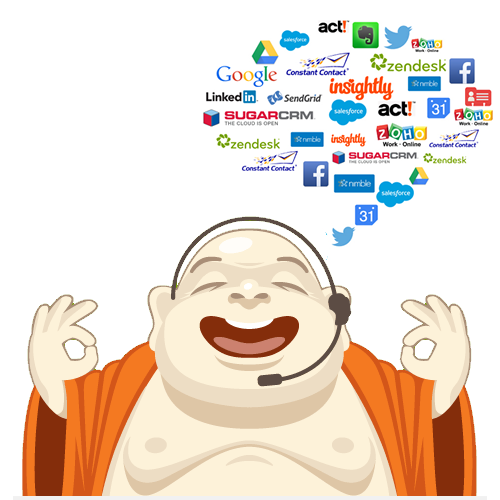 Hundreds Of Integrations Including Zendesk.
Customer Satisfaction Surveys
The importance of customer satisfaction has never died, in fact in today's digital market place it is even more important. With consumers expecting an instant response to their queries, matters can soon escalate on social media. By conducting a customer satisfaction survey with
Norango
 you can eliminate your concerns. We will develop a process that meets your requirements. Our capable team is adept at discovering about brand image and, most importantly, reputation.
Satisfied customers mean increased sales
Conducting a satisfaction survey will not only give you an indication of your customer repurchase intentions it will also help you earn their loyalty and respect. Our specialists will intelligently deal with customer concerns, increase their value and, in the long run, retain your customer base.
We will assist you with the entire process, from developing your contact list to collating and presenting the information we have gathered. Our outbound experts will collaborate with you, helping you discover where you are going right and, ultimately, where you are going wrong.
Developing strategies that develop your business
We work with brand leaders every day and know that the satisfaction process depends on what products or services you offer. We will use our experience to develop methods, connecting with your customers post purchase, periodically, or on a continuous basis. With our versatile team working for you the benefits of having a comprehensive customer satisfaction, outbound services program will soon become clear. We will strengthen your relationship with your current customers, leaving you free to focus on developing your business.
Connect with your customers
We will connect with your customers and determine how you could be developing your brand. Our research team has years of experience working closely with our clients, developing their knowledge base. We know what can ruin the customer experience, and what can make it great. By conducting responsive satisfaction surveys, using our state of the art call flow software, you will understand how you can ensure the future of your brand.
Define your satisfaction survey across every area
Developing a telemarketing campaign can be a daunting task. We have years of experience in creating target led strategies that get results. We offer completely flexible, cost effective, tailor made solutions for businesses just like yours.
Find your standard
We will discover how people perceive you. We can then re issue the same survey, periodically, to determine whether on not you are improving your service.
Strengthen your bond
We all like to feel loved, by connecting with your customers you can maintain a relationship that you could have lost. We all know happy customers spend more.
Fix mistakes
By showing you can learn, you can show your customers you care. By responding to customer issues our analysts will drive your business forward.
Keep your finger on the pulse
Up to date information about your customers can help you see trends in the market. By knowing what they think, we can help you be prepared.
It's all about knowing when
Over communication can be worse than none at all. By assessing your business we can determine when to connect with your customers and how.
Gauge response
Our survey system makes sense of the statistics. You will be presented with an easy to understand plan for developing your brand.
Imagine your customers just listening to a ring tone when they call because you are too busy to pick up.
If this is you then you need to call 0800 018 2838 today
If you choose Norango you will be in good company!
We are proud to be trusted by these fine brands.