Evaluate our services for 30 days with no obligation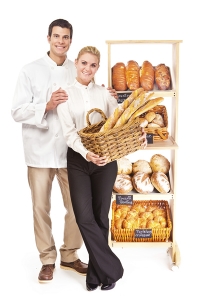 Getting to know you is important to us. We want you and your business to get the most out of our features and services. By giving you a 30 day, no obligation, evaluation* you can ensure that Norango is the right choice for your business. That's one month for you to evaluate our excellent services, one month for you to compare our state of the art contact centre with your traditional switchboard and one month to settle in and start seeing the benefits of having Norango provide a cloud based solution for your business.
What you see is what you get.
Once you have seen the true potential of your business and started being available to your customers 24 hours a day, seven days a week, you will measure the rewards in success. With Norango you won't be tied into a lengthy contract. We believe you will be totally satisfied with your service and your contract will be renewed on a monthly, rolling basis. All of this with no capital expenditure or hidden set up charges.
This not only gives you the flexibility to adjust and adapt your bundled package to your specific needs, but you also have the freedom to walk away from our services at any time. That's right, no painful 24 month contracts with no room for movement. We want your business to grow, it's what makes us happy.
What happens next?
Once you have filled in the form, one of our senior receptionists will contact you. With years of experience in dealing with businesses just like yours, they will begin tailoring our services to meet your needs. Unlike our competitors, who offer a short trial to tie you into a rigid answering service, we want you to to get the most out of our intelligent, cloud based, business solutions. With a full 30 days to evaluate our services, and with the ability to amend your package within minutes, you can be sure of the service you will receive.
*subject to eligibility and Evaluation terms & conditions which are available on request.
Tell us all about you and what you are looking for…..
It is very important for us to be able to get away from the office sometimes and be confident that somebody is going to answer the phone in a professional way. Top marks, brilliant service.
Too often call centres provide a wooden, scripted and unintelligent service, with Norango we are confident that no matter the time of day or day of the week, our clients and suppliers will be met with friendly and helpful response to their calls.
Or complete the following:
We were amazed by the number of calls we were missing and have even signed up new clients onto our 24 hour contract as a result which means the service it is paying for itself!
We have been extremely happy clients of Norango for many years we have never had any complaints and would definitely recommend their services. Go on! Give it a go!