Work from home:
5 ways to be a super hero

Katie Bodsworth – 7th November 2016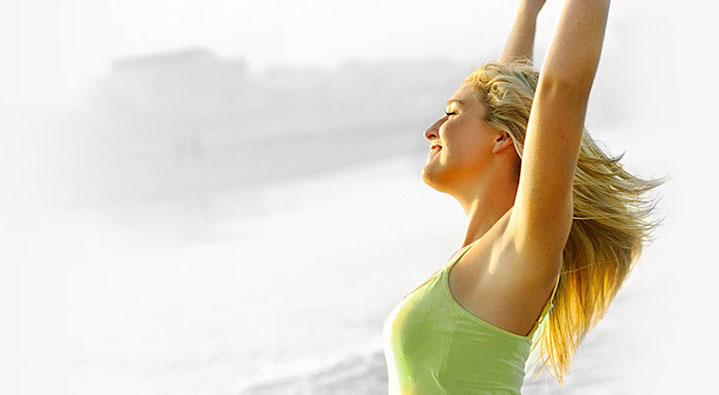 Have you ever seen 'The Incredibles'? It is one of my favourite Disney films. The lady lead is my favourite superhero.
All the other Disney Princesses have one thing in common. Apart from Alice, who is a little young for it, their happy endings include the man of their dreams. Or at least, the nearest thing they could find. That's where the story ends. Once you put the proverbial ring on it and kid production has started, no one wants to know.
Mrs. Incredible is different. She is a mother to three children. She is the wife of an alpha male with depression. She is the mistress of her house. And how does she do it? Well, she has a superpower. Mr. Incredible is eating himself up not being able to use his powers for good. Whenever he tries he causes mild havoc. Yet Mrs. Incredible cannot get through a day without having to use hers. A wife and mother these days has such pressure to be perfect in every way. From this wife and mother to you, dear reader, you need a superpower to do it.
My superpower is my work. Here at Norango, I am lucky enough to work from home. In all my other jobs I have come up against the eternal problem of money versus time. Generally, I have seesawed my way through motherhood from having one to the other. But in the role I now have, I can actually be Elastigirl. Well, personally I call myself Mighty Mum, but you get my drift. Let me present my case:
1. I have a massive amount of flexibility
This depends on your particular virtual reality, but in my case, I am in control of the hours that I do. I can mark myself unavailable on the rota and I will not get shifts for that time. Norango wants us to be 100% focussed on our clients. We can't do that if we are thinking about missed opportunities or things we have to get done. I can request a preference for particular shifts and I will get first choice at them. We are all linked together via Skype, Facebook, email and even the old fashioned telephone. If something comes up, we can arrange cover at superpower speed. Of course, there are guidelines; like minimum hours or weekend cover, but I can work from home around my life.
2. I don't have to arrange a babysitter
My kids are (thank goodness) past the nappy stage now. They are old enough to look after themselves for a couple of hours. My shifts are rarely more than four hours. Norango is particular about the mental state of their agents. We do not get long shifts so that we always sound bright and energized. We don't get a chance to get bored! We break up the day with a couple of hours here and another few there. To work from home means that I can still interact with my family. They feel I have spent time with them. My son will still get a few goes on the computer and my daughter will still get her homework checked. If they need me, they know that I am just in the kitchen. They know to come in quietly and check I am not on a call before they speak to me.
Most of the hours that I choose to do are during the night, as Norango provide 24/7 service. I have none of the usual night shift nightmares like nighttime driving. No walking to the car park with my keys poked through my fingers just in case of attack. No finding the car battery dead because I left my lights on. I hop over to my desk, in my pajamas, after kissing my kids goodnight. I am still there if someone wakes up in the night. At the end of my shift, I can just fall into bed without even having to undress. My husband appreciates the fact that my feet are nice and toasty, not having frozen in the cold car drive home!
I am surrounded by lovely people and we talk to one another all the time. In an office, talking is generally discouraged but when you work from home it is an integral part of the package. Our client training is extensive and Norango wants us to get every call as perfect as possible. We are always there to offer one another help with this call or that chat.
Part of the reason that the company works so well is that we have a real community feel. We live far apart and we don't know each other's families and friends, so we can enjoy a good moan about useless husbands and naughty children. I can enjoy a rude joke (not in work chat, we have standards, you know) and I don't have to mention Pokémon or Barbie once. Plus, I can tune into it anytime. I don't have to be at work to chat with my virtual friends. Norango has strict call quality regulations, including response time to calls and emails. As long as we achieve the standards expected of us, we can have a laugh with whoever is online when we get the chance.
4. I don't have to look good
I work in a virtual environment. Norango does not ask for a picture with my application form. I have this job based entirely on my skills and not on my appearance. I generally have henna worked around various parts of my body and my hair is, this month, blue and violet. The retail stores that I have worked in the past would not be happy. Norango wants me to be myself – I will sound more confident and happier that way. What does it matter? My callers do not know what I look like. I have commiserated with cold wet UK callers whilst sitting stretched out in a bikini. I have discussed staff presentation in my dressing gown with my hair in yesterday's plait. I won't tell you what I'm wearing now! When you work from home, you don't have to spend time and money on buying and laundering posh business suits and you don't have to do your makeup every day. I can spend that time cooking a new recipe or watching my daughter do handstands.
5. I don't have to travel
Well, I don't have a laptop, so I have to travel from my bed to my kitchen, but all the fuel I need is coffee and all the time I take is kicking the cat off the chair. To work from home is to save huge lumps of time and energy. I am doing my bit for the environment, as long as the extra time with the kids doesn't involve paper craft, anyway. Let's say that time saved is spent with the husband…
And for a bonus point…
I could actually do my work dressed for the part…