Outsourcing: 5 reasons why it's better out than in
Gez Couch – 11th November 2016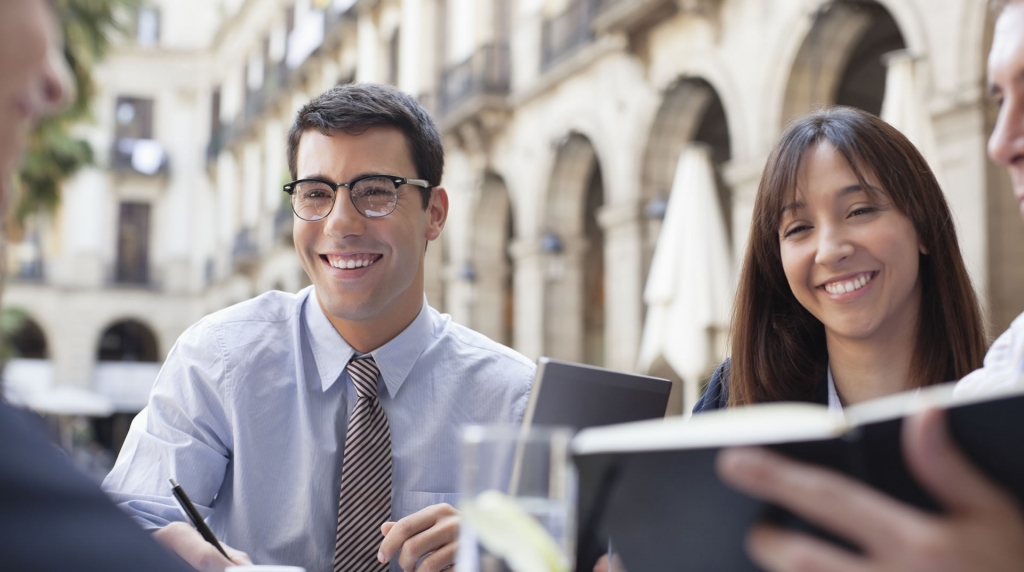 Move over Roger Waters; we're going both to the dark side and into the light. We're taking a look at the common objections to, and the advantages of, outsourcing.
Here at Norango we deliver excellent customer service. We handle calls for our clients every day. Most of the people that connect with us have no idea that they are speaking to an external agent enjoying the comfort of their own home. We deal with your business issues and customer queries long after you have closed. Our seamless integration with your systems allows us to do a lot more than just answer the phone. Our flexibility means we can offer you services and features that are unheard of in our sector.
But what are the common perceptions of outsourcing? How does Norango's service make these little trepidations a thing of the past?
"Won't it damage my brand image?"
Established call handling agencies operate from large office premises with a battery style environment. They offer traditional solutions for outsourced customer service and telephony. Agents repeat the same task ad infinitum to maximise productivity and maintain service levels. They enter calls into simple forms via email to the recipient. They enter valuable information, such as the callers' details, manually. They can only enter limited information. Agents are confronted with the same screen for each client and are just expected to take a message.
Unlike our competitors, our customer service specialists connect directly with your systems. We use state of the art call handling software. This can even include a snapshot of your products and services. We accept payments via our fully PCI compliant network. We actually use the information you have gathered on your customers and clients. We guide callers through your specific methods, using your systems and database. Our expert team work as an extension of your office, updating your team and customers in real time. We provide 24-hour support for your customers. Norango will boost your brand leaving you free to clear any hurdles in your way to success.
"Where's the team spirit?"
Many faceless service providers will connect your business to one of a thousand different operators. Their agents are just interested in their basic quality requirements and weekly pay cheque. Here at Norango, we work in small teams. We enjoy the advantages of a secure group chat and unique client-based training centre. We reward our dedicated experts for knowing about your business. Our digital telephone network knows who is calling. It connects them to an intelligent individual. We are sensitive to your needs and knowledgeable about your products and services.
"What about what happened at Sony?"
The data protection issue came to mainstream attention thanks to the "Guardians of Peace". They hacked and leaked sensitive information from Sony Pictures. Several other organisations were also caught with their pants down, with large holes in their data security. Traditional companies, built on archaic foundations, are tied to large infrastructure commitments. They have physical constraints that prevent them from being able to move with the times. Norango is no relic of the past. We base our business in the cloud and we invest directly in our own technology and security. We store your data on secure servers in accordance with ISO guidelines. Our ability to adapt and modify our security in seconds means your data is always safe.
"Am I really going to save any money?"
Let's face it, the main reason businesses like yours look to outsource services is to save money. Running a physical office and paying exorbitant rates for underused seats can have a negative effect on your business and cause you to fail. Traditional outsourcing service providers have the same problem. Norango, on the other hand, offers flexible, instantly scalable cloud contact centre services. Our agents work from home, which saves us – and therefore you – money. It also does our bit for the environment and ensures that we are disaster proof. Any technical problems are isolated to one or two agents at a time. Our blended inbound and outbound minutes mean that you won't be throwing money down the pipes. From as little as £69.99 a month we can keep your gates open long after you have closed. We handle the most complex issues even at the crack of dawn.
"Can it give me an easier life?"
We don't rely on a local pool for our employment. This helps us ensure that all the people that we allow to represent your brand are experts in their field. Take advantage of our seamlessly integrated service; you will soon be measuring the benefits. We will get to the heart of your issues with the mother of all cloud contact centres. We do all this with no meddling in the way you work. Compare us with the competition. You'll see how they wall you in with lengthy contracts and you'll  wish you were already here.