Tailor made solutions, tailored to your needs.
Benefiting from our 15 years of experience, we know our clients want a flexible program designed to suit their business needs. When you choose Norango to handle your interviewing process you can rest assured. You will be partnered with one of our recruitment specialists, they will work with you to discover your business requirements. We can then develop a customised strategy to help drive your business forward.
A comprehensive range of assessment centre service solutions.
During periods of recruitment we know that the constraints on your time are tough. We can remove that strain with our comprehensive recruitment solutions. With Norango you can create a recruitment process that is both thorough and suited to your needs. We can handle the entire process, or provide you with a hand picked short list of candidates, from which you can then choose.
As the entire process, from outline to accomplishment is in your hands we know that every campaign is different. Our expert team of recruitment consultants will adhere to your timescale, budget and most importantly your specific business requirements. Our team is passionate about what they do and will use their skills to select on your behalf. With Norango you will be sure that you get the most professional, and personable candidates representing your brand.
Call 0800 018 2838 and speak with a member of our recruitment team today.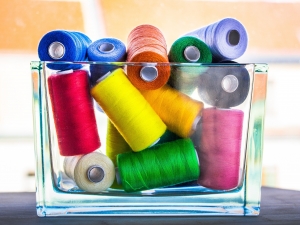 Reduced recruitment costs.

Scalable capacity.

Increased candidate quality.

Consistent service delivery.

Enhance your brand.
Advertising, and response handling.

Interview design.

Targeted selection interviewing.

Software skills assessment.

Psychometric evaluation.

Occupational skills assessment.

Independent interviewers.
Reference checking.

Role play and simulations.

Assessment procedure observation.

Selection criteria marking.

Exit interviews.

Workplace culture surveys.

Employee opinion surveys.
"We have been customers of Norango for many years and have always been extremely satisfied with the service they provide. We have multiple accounts set up and are adding more. Our clients are really happy they can speak to a person instead of an answerphone. Nothing is too much trouble for Norango i would highly recommend them they are an asset to any Business."
We are proud to represent these fine brands
Simple Pricing, No Set-Up, No Contract, No Cap-Ex!
All plans are for 24 hour 365 day cover and apply to any type of call handling scenario. Upgrade, downgrade or cancel anytime.
Standard
100 minutes blended minutes
1 non-geographic number
250 patched minutes
10 GB Bandwith
Premium
10 Projects
15 GB Storage
Unlimited Users
20 GB Bandwith
Professional
15 Projects
30 GB Storage
Unlimited Users
50 GB Bandwith
Maximum
30 Projects
100 GB Storage
Unlimited Users
150 GB Bandwith