Speedy Service: how important is it in the modern world?
Gez Couch – 2nd November 2016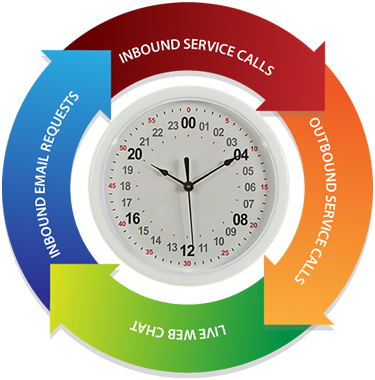 What's your waiting time?
I have worked for myself, then later for a large brewery. I am well aware that a bad service experience can cause a larger ripple of damage than you think. Especially when it comes to the initial contact. How many times have you been standing at a bar or check out, or waiting at a counter, and felt ignored? Your issues not dealt with and your money not spent?
In my previous incarnation as a restaurant manager, my role involved training others. To make the experience more enjoyable, I played several games. There were some that involved running around dealing with "orders". Some to test product knowledge, and several that focussed on customer service. My favourite game was so simple but so effective. I would gather all the team together; floor, kitchen and bar staff. It has always amazed me to this day how far apart they all work in such a small environment! After encouraging them all to stand I would ask them to complete a simple experiment. All they had to do was sit down when two minutes had elapsed.
The results would vary. Some would sit down in a mere 30 seconds, others would soon follow. 45 – 50 seconds was the most common. The last few would sit themselves down just after a minute had elapsed. The experiment always showed two things. First; people often act like sheep by sitting down with their colleagues. They assume that their time keeping is correct. Second; a minute can last forever. The first result would cause laughter, the second brought the lesson.
A myriad of reasons drives a customer's decision to buy something. Or to visit a bar, dine at a restaurant or go to a certain cinema. The customer experience is a complex combination of several factors. If there is no one there to greet you or acknowledge your arrival, you are likely to turn on your heels and walk next door. It doesn't matter how shiny the sign is or how delicious the menu is. It doesn't matter how reasonable the prices are or how high the recommendation is. And it doesn't matter how great the reviews are, how famous the chef is or how wonderful the atmosphere is. It only takes a second to shatter weeks of thought and consideration about a purchase.
The customer experience, as we call it in the trade, is the same in every industry. Providing excellent service at the point of sale is as important as the products you are offering. Unless you hold the monopoly, of course! Hesitant customers will voice their insecurities by not proceeding to the checkout. Lost website sales are costing millions to British business every year. Providing an instant response to your customers has never been more important. The working week is ever extending and your customers are time poor, money-heavy. They need to make their decisions fast, at the time of day their workload allows. They want their questions answered first. Then they can browse, make a decision and start the purchase process. Their expectations for a quick response are ever increasing.
Costs dragging you under? Surf the cloud!
Here at Norango, we base our business with your needs in mind. We can connect with your customers via our state of the art cloud contact centre, 24/7. Our team of customer service experts is on hand to ensure that your client gets over that final hurdle. We connect directly to your customers. We seamlessly integrate with your existing website. We ensure an instant response to all queries. With no jumble or confusion, we keep potential customers informed. We answer their questions at a time that suits them. You arrive each morning to an organised inbox. And you will smile from measuring your increased sales.
The advent of the smartphone changed the way we interact with the online world. For the first time, one screen unites email, social media, and voice calls. And it's in people's pockets, connected 24 hours a day. Almost 50% of people say that a web chat option has become part of their purchase decision process. So, by including this on your website you could double your revenue!
Providing a service level that meets this expectation can often seem daunting and unreachable. Spiralling rent and increases in the minimum wage have sent business costs soaring. Forcing staff to work unsociable hours can lead to negativity in your team. This will not only affect their morale; it will also harm your business.
Norango is not like traditional outsourcing companies. We are completely 'in the cloud': we source our staff from across the globe. We employ only the best and they work the times they choose. Therefore, we deliver superb customer service at any time of day. We are also disaster proof, as each agent has their own office. Fire? Flood? Earthquake? Norango carries on while one office is down, even if it's just a blown fuse. We offer a flexible solution for your business, from as little as £69.99 a month to a full corporate package. Norango's cloud contact centre will provide 24-hour support to your business. No interruption or capital expenditure. For a fraction of the cost of maintaining an office, you drive your business to the next level. We ensure that each sale is made without any time on the hard shoulder.
Live chat facts : https://blog.kissmetrics.com/live-chat/